Naveco Delivered Engineering Vehicles to China Railway First Group
May 18,2022
May 18, 2022, Nanjing, China, Recently, Naveco and China Railway First Group Electric Engineering Co., Ltd. have reached a strategic cooperation, and the first batch of Iveco New Daily buses and engineering vehicles have been successfully delivered!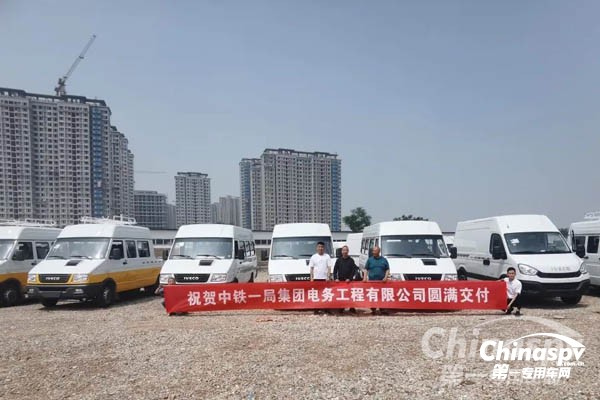 The new engineering vehicles delivered will be used as construction vehicles to help the efficient and smooth operation of construction projects of China Railway First Group Electric Engineering Co., Ltd.

The Naveco engineering vehicle is equipped with a European SOFIM engine and ABS+EBD four-wheel disc brakes, which can effectively reduce the wear and tear of the brake disc, prolong the service life, and improve the safety of the vehicle during emergency braking. In addition, the vehicle's suspension system adopts a horizontal leaf spring front axle and an integrated line-stop rear axle, which can ensure the stability of the chassis at high speeds and escort the driving safety of the construction site in an all-round way.

As one of the star products of Naveco, New Daily has been widely welcomed by the market and praised by users since launched. With its extraordinary strength, it can fully meet the diversified vehicle needs of medical, food, municipal, telecommunications, logistics, passenger transportation and other industries.
Source : chinaspv.com
Editor : Alyssa
Views:2912
Tags: Naveco
Poster Press to save or share