SANY Attended 2021 China International Fire Expo
October 15,2021
October 15, 2021, Beijing, China, On October 12, 2021 China International Fire Equipment Technology Conference & Exposition was held in Shunyi District, Beijing.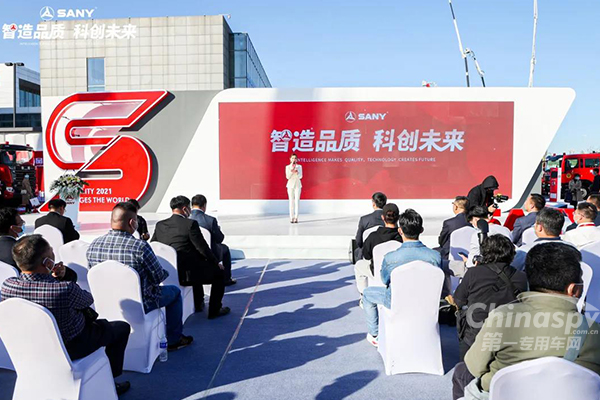 With 24 types high-end products in 7 categories and an exhibition area of 2,700 square meters, SANY broke the historical record set by itself once again. A number of world-first products and black technologies were displayed, demonstrating SANY's outstanding R&D innovation, manufacturing capabilities and brand strength in the field of fire protection.

In the afternoon, Xie Zhixia, vice president of SANY Group, and Dong Chenrui, president of Volvo Trucks China, reached a strategic cooperation agreement on emergency equipment products. It is reported that this is another in-depth cooperation between the two sides since they first joined hands in 2003. During the 18 years, the two sides have always maintained good communication and constantly explored more comprehensive and in-depth cooperation possibilities.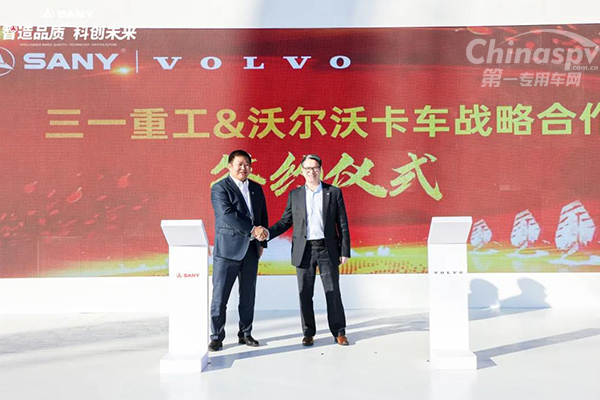 The 41-meter solid-liquid-gas multi-agent firefighting truck and the 28-meter powerful demolition truck also debuted on the scene, both of which were the world's first. In addition, there were 32-meter, 21-meter water tower fire truck, elevating platform fire trucks, PM45 multi-functional main combat vehicles, forest fire-fighting excavators, pioneer machine, excavation suction vehicles, multi-functional emergency response vehicles, fire-fighting transportation robots, explosion-proof fire-fighting reconnaissance robots, rescue robot dogs, etc. were also stunningly unveiled at this exhibition, successfully attracting countless eyeballs.
Source : chinaspv.com
Editor : Rosy
Tags: SANY