Qingling Hydrogen Cell Vehicle Went Offline
August 10,2021
August 10, 2021, Chongqing, China, On August 7, first batch of Qingling M series hydrogen cell vehicles equipped with Bosch hydrogen power system went offline and were delivered to customers.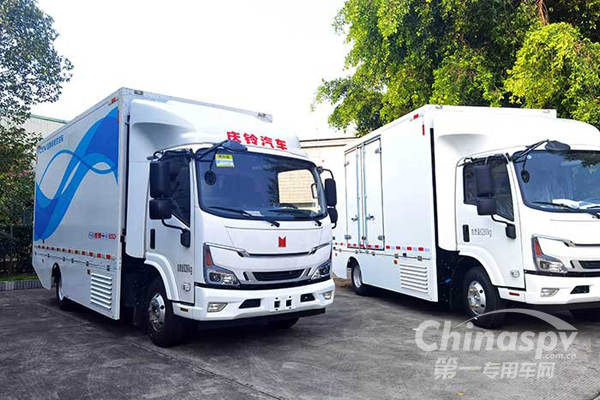 Bosch hydrogen power system adopts advanced electric piles, hydrogen supply module, electronic air compressor and sensor, and has high economy, high environmental suitability, high safety and high intelligence.
The specifications of the transport vans are as follows:
Dimensions: 7083×2326×3210mm
Driving form: middle-engine rear-drive
Rated power of hydrogen cell: 70kW
Peak power of drive motor: 160kW
Torque: 950N•m
Endurance mileage with full load and constant speed: 501km with hydrogen and 551km with hydrogen and electricity
Max speed: 90km/h
Max gradeability: 30%
At present, Qingling has received hydrogen cell vehicles production qualification and completed heavy-duty trucks and chassis announcement, and is proceeding heavy-duty logistics vehicles' development, demonstration and commercialization.
Qingling and Bosch actively respond to national and local policies and provide high-quality and high-efficiency hydrogen cell vehicles for customers.
Source : chinaspv.com
Editor : Grace
Poster Press to save or share