Fulongma Displayed Renewable Vehicles in Guiyang International Forum
July 14,2021
July 14, 2021, Guiyang, China, From July 12 to 16, Eco Forum Global Guiyang 2021 is held in Guiyang International Ecological Conference Center. Fulongma Sanitation Equipment Co., Ltd. (hereinafter referred to as "Fulongma") displayed a renewable product —— pure electric unmanned intelligent road sweeper on the forum.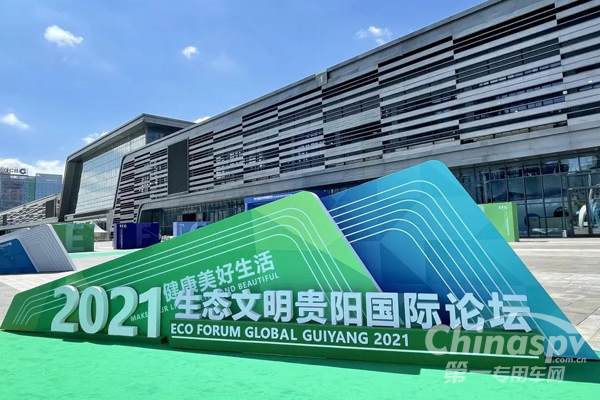 Fulongma follows closely environment sanitation policies, develops green industries and assists in ecological civilization construction. The green product sales exhibition and renewable intelligent products displayed in the trade discussion attracted attention from leaders and professionals.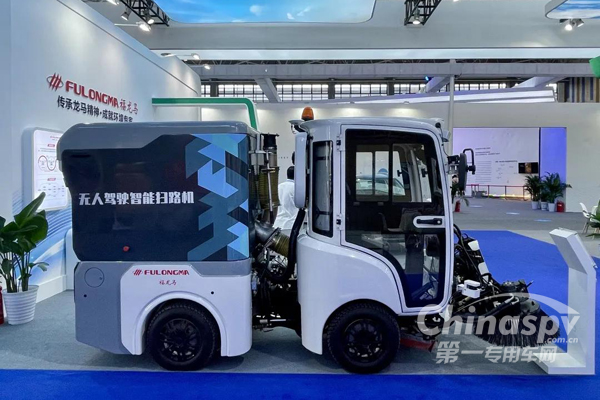 FLMSD18 pure electric unmanned road sweeper is an intelligent cleaning device developed by Fulongma, which ranks top within the industry and has features like low noise, flexible turning and intelligence. It can work for 6 consecutive hours once fully charged and has all round intelligent system, unmanned driving, flexible working route, obstacle avoidance and other functions. The vehicle can be widely applied in square, garden, auxiliary lane and city road.
Fulongma (Stock Code 603686) is the first listed company that specializes in the environmental sanitation field, who integrates sanitation equipment R&D, manufacture and sales, the urban and rural environmental sanitation systematic planning, investment and service, the urban and rural domestic solid wastes disposal investment and operation. In the future, Fulongma will implement "environmental sanitation equipment manufacture + sanitation industry service + solid waste disposal" development strategies and contributes to building China into a country with a good environment.
Source : chinaspv.com
Views:1557
Tags: Fulongma
Poster Press to save or share