Qingling GIGA and the Other 8 Star Products Displayed at Chongqing Autoshow
June 14,2017
www.chinaspv.com: At this year's Chongqing Autoshow, local manufacturer Qingling showcases its leading products—GIGA tractor and refrigerator truck specially designed for Chinese market.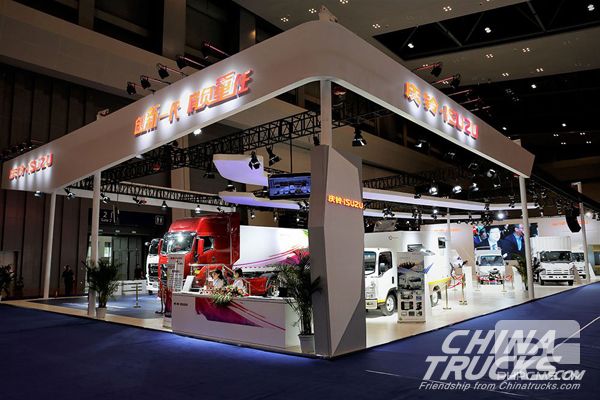 In addition to GIGA, Qingling also shows 700P concept recreational vehicle, 700P van, 100P light truck, KV100 wide van, T185 long wheel base pickup, etc., totaling 9 star products and 4 engines, bringing its geographical superiority into full play.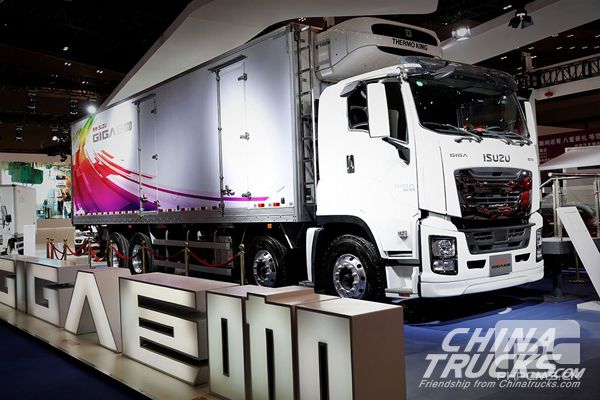 GIGA 8×4 Refrigerator Truck
When asked about the "small goal" set by Qingling Motor, General Manager of Qingling Luo Yuguang was quoted as saying that "Qingling has been pursuing to enable more Chinese users to use internationally level commercial vehicles since cooperation with Japanese ISUZU in 1985."

TF185 Pickup
Mr. Luo says in the past 30 years of cooperation with ISUZU, Qingling conducts borrowlism and launches many technically leading and China suitable commercial vehicles. Its main products 100P, 600P, 700P and FV are regarded as modeling products, reshaping the pattern in Chinese truck industry where few high-end heavy-duty truck and light truck are seen on the market. These products have been taking up the top position in the light truck industry, fitting well for the advertisement slogan "Imitated by many, surpassed by none".

Refrigerator Truck
With the rapid development of logistics industry, the trends we expected to be at professionalize and segment. The tailor-made production based on needs will be the best solution to meet customers' diversified demands. Bearing in mind this trend, Qingling keeps launching new products in dangerous chemicals, cold chain and express industries. For instance, the displayed products in Chongqing Autoshow KV100 wide van, 100P refrigerator truck, 100P dangerous chemical transmit truck, 100P stake truck, 700P van and T185 long wheel base pickup are all developed according to different market demands in the new normal of China's economy.

KV100



700P
Source : www.chinsapv.com
Views:2736
Poster Press to save or share